The power of broadcasting ministry exercised through GCN TV is so great. It has let people open their eyes to true Christian lives, brought them to thorough repentance, caused them to be healed of their incurable and terminal diseases, and given them change and life. Transcending religious bodies and denominations, testimonies from all nations as well as all areas in Korea have been received without ceasing. From among the testimonies, Manmin News will introduce three people from Germany, Peru, and Thailand who experienced God's works via GCN TV programs.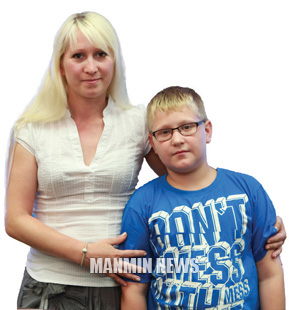 "I Came to Understand True Faith and True Love"

Mrs. Irina Wider (Germany)

In 2011, I happened to listen to Dr. Jaerock Lee's message through TBN Russia. He was talking about the heart-fields of man. It was special enough to attract my interest. I looked for the church website to listen to more messages and downloaded his sermon files interpreted into Russian from the church's website in Russian (www.manmin.org/Russian). I listened to them repeatedly—even on the way.

Actually, though I was a Christian I led a life that wasn't different from the worldly people's whatsoever. However, I came to keep the Lord's Day holy and give the whole tithe after listening to Dr. Lee's messages. Now I am enjoying financial blessings. Moreover, I realized what sins are, started to pray, and I try hard to live by the Word of God.

While longing for Manmin Central Church, where the holiness gospel is preached, I visited the church with my son, Sergey (aged 12) on August 2, 2012. I felt like I was in Heaven because I witnessed things I had watched on TV firsthand. Everything offered up to God including services, prayer, and praises were so impressive. I was happy throughout the whole schedule.

After the visit to Korea, Sergey came to read the Bible instead of playing on the computer. He used to stutter, but now he doesn't. The symptom had been disappearing thanks to Dr. Lee's prayer for the sick, but it was totally gone after the visit to Korea. My mother was also amazed by his autobiography My Life My Faith and she has found herself interested in reading his other books.

The holiness gospel taught me true faith and love. I give all thanks and glory to God the Trinity who is God the Father, God the Son, and God the Holy Spirit.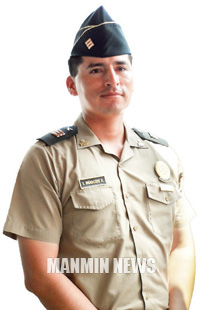 "I Met God Who Healed and Blessed Me"

Mr. Jimmy Huarcaya Reinos (Peru)

I was raised in a Christian family but I was becoming distanced from God in the way I was leading my social life.

On a Sunday in 2010, I happened to listen to a sermon preached by a Latin pastor on TV during work hours. I started to come to God again reading the Bible. Later, I got to know the TV channel was Enlace.

My mother was delighted in my changed life and urged me to listen to a sermon delivered by a Korean pastor via Enlace. She said it was amazing.

When I woke up in the morning I had severe back pain. I couldn't move properly. I turned on TV with the remote control. The timing was right. Dr. Jaerock Lee's sermon was being aired. I received his prayer for the sick that followed his sermon, and to my surprise, the serious pain vanished.

Afterwards, I sought God earnestly and I wanted to know Dr. Lee all the more. I saw the contact list on TV and called Peru Manmin Church ministered by Pastor Lazarus. J. Lee. After attending the church, my curiosity in the Bible was satisfied and my spiritual thirst was quenched. It was a new start of my life.

In 2011, I had a promotion test ahead. It was an opportunity to be trained as a police executive. At the right time, I listened to Dr. Lee's message "Keys to Studying Well." The key was our hearts' sanctification. So I prayed diligently and tried to act in the Word of God as well as studying hard. Finally, God blessed me. I passed the test and completed the training course with outstanding performance.

When I preached about the love and gospel of God who is this great, my coworkers were evangelized. I give thanks to Dr. Lee who has given me realization on the true meaning of life through the Word of God.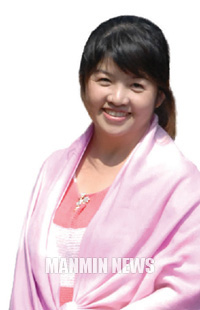 "GCN TV Lets Me Lead a Powerful Christian Life. I Love It"

Mrs. Dao-ngam Saengduean (Thailand)

I am the wife of Pastor Warapong Inwatanakun in Chai Prakan Manmin Church, Thailand. My husband received the DVD entitled "Power of God VI" from his friend in 2008. He was amazed by the fact that the biblical powerful works still happen today while watching the program that contains Dr. Jaerock Lee's ministry. And he paid a visit to Manmin Central Church in Seoul, Korea that is the actual spot of the power and returned to Thailand with the handkerchief on which Dr. Lee had prayed (Acts 19:11-12).

When he laid the handkerchief of the power on the sick and prayed with faith, a man who was mute came to speak, and a disabled woman came to walk. Experiencing such powerful works of God, my Christian life was absolutely changed, making a hundred eighty degree turn in attitudes.

In 2009, we had an antenna for GCN installed at home and GCN TV became my friend. Watching Dr. Lee's 2002 India United Crusade, I came to be more convinced that God was there. Many performance and praise programs like GCN Power Praise added fullness to my spirit.

I've had GCN TV installed in my clinic center I am running. My patients watch it and listen to the gospel in a natural way while waiting for their check-up. Some of them receive Dr. Lee's prayer for the sick coming close to the TV set. If they want to receive prayer firsthand, I pray for them with the handkerchief he had prayed on. They were healed, so more people were healed than any other hospital or clinic. The center is crowded with patients. In the end, I even extended the center.

I love GCN TV that lets me experience God's love and power and spreads the gospel.