Congratulations on Jesus' Birthday! Merry Christmas!
- 2012 Christmas Lighting Ceremony Was Broadcast Live over the World via GCN TV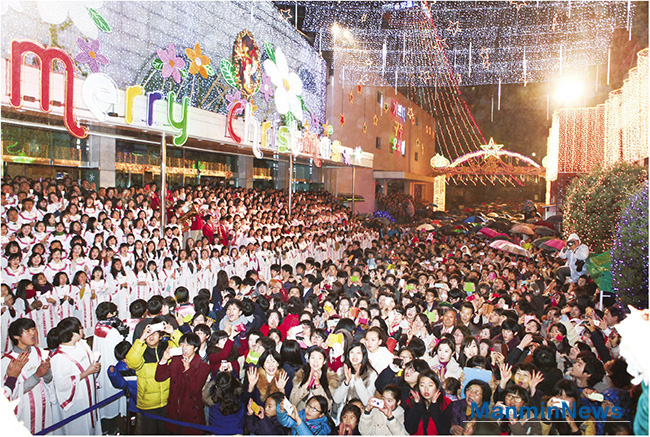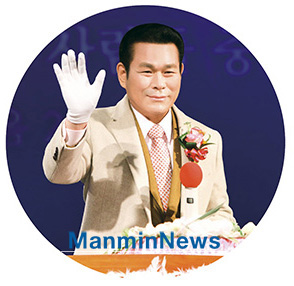 Approximately 120,000 LED light bulbs brightened everything up to celebrate the birthday of Jesus the Savior who came to the earth as Light for the world. Whereas there is a growing tendency that Christmas ornaments become smaller and simpler over time, Manmin Central Church has put more and more meanings on Christmas year by year and decorated the church with various ornaments with thanks and joy and glorified God.

2012 Christmas Lighting Ceremony was held in the area in front of the main sanctuary at 10 P.M. on Dec. 14, 2012 and the event was broadcast live to the whole world via GCN TV.

Many members filled the church yard in favorably mild weather with a temperature above freezing. When they shouted "Faith, hope, and love!" Senior Pastor Dr. Jaerock Lee pushed the light-switch. Immediately, bright lights lit up the church and the United Choir, Nissi Orchestra, and Brass Ensemble each offered up powerful praise in the performance of "Joy to the World". Then, Sisters Jiae Kim and Sumin Kim of Heavenly Voice Chorus of Performing Arts Committee gave special praise entitled "Winter Wonderland".

Dr. Jaerock Lee gave a Christmas congratulatory message in which he delivered the love of the Lord who came to the earth, wore the thorny crown, and took the cross to redeem us from our sins.

In 2012, the Design Mission, Sharon Mission, Facility Maintenance Bureau, Children's Sunday School, Youth Mission, and the Canaan Mission were dedicated to the decoration work. Under the main theme "Glory in the Highest and Joy and Peace on Earth!" the main lobby was decorated with flower-shaped ornaments with five petals. At the church entrance the 'Pearl Gate' was established with LED bulbs. A large Christmas tree stood above the Information Office. On the exterior walls of Pastors' Office and Reception Hall, tens of thousands of light bulbs shone brightly, which represents the members who are riding on the rapid spiritual flow.

The main sanctuary was decorated under the theme of "With the Love of the Lord". The ornaments of trees that give out aurora-like lights, and snow crystal ornaments joined together reminding us of the heavenly banquet hall, which makes us feel the love of the Lord. Additionally, the 2nd through the 6th sanctuaries and nursery rooms were beautifully adorned. The members shared grace while having photo times and taking pictures and videos of aurora lights with their mobile phones.